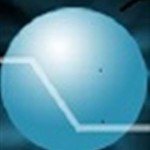 "Outstanding Career Opportunity within the Technology arena!"
Development Operations Amazon Engineer
Location: Franklin Park, Il 60131
Full time permanent role
Salary commensurate with experience
Summary: Do you want to work with the latest cloud and server technologies including Amazon Web Services and NoSQL databases or contribute to development of infrastructure used by popular fitness iOS and Android Apps? 
Responsibilities:
– Build, deploy and destroy servers, from quick testbeds to mission-critical clusters
– Scaling our platform
– Debugging runtime problems and solving complex problems
– Continuous Integration and deployment
– Collaborate with other senior engineers on perfecting our processes, tools and platform architecture.
REQUIREMENTS:
– Bachelor of Science degree or higher in Computer Science or related discipline
– 2-4 years of experience
– Strong Systems Engineering experience (any systems administration experience is a plus)
– Solid command of system automation frameworks and concepts
– Unix mastery
– – Experience working with Java, Ruby, JavaScript and or Python
– Chef or Puppet or Salt or Ansible experience
– Solid experience with Amazon Web Services such as EC2, S3, EBS, ELB, Cloudfront, etc.
– Experience with rSpec, Selenium, Cucumber, Jasmine, Jenkins, or Hudson.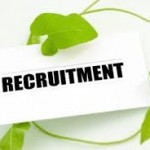 "Does This Interesting/Exciting Position…Sound Like Your Background & Expertise?
" Who Do You Know That Might Be Interested In This Exciting Career Opportunity?
OK, Now, Tell Them!
Candidate Career Interest: Please send your resume as a MS-word (.doc) or PDF attachment along with a short summary for the position of interest:  jchrconsuling@sbcglobal.net
Review our "Outstanding Career Opportunities and Stay Updated by Subscribing to our RSS feed! Cotledge & Associates, Inc. – J. Cotledge #312-965-5278.
www.cotledgeassociates.com
www.twitter.com/CotledgeAssoc
www.google.com/+JeanetteCotledge
www.facebook.com/CotledgeAssociates