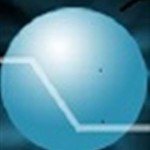 "Outstanding Career Opportunity within the Technology/Trading arena!"
C++ Linux Real Time Developer, Jr. to Mid level role,
Chicago, Il 60606
Salary is commensurate with experience. 
Company will not sponsor or relocate at this time. 
Ideally local to Chicago area or relocating here on your own.
Full time role.
Key Points: Looking for a Developer who has experience with Linux, C++ (real-time programming, sockets, multithreading),  and GUI (Qt, ilog). This role is for a Jr to Mid level with 12 years of experience or less. Someone who wants  to learn Complex Trading applications.   At this time green card or US Citizen only.
Summary: This Financial/Trading Company is seeking a Software Engineer to design, develop, and maintain proprietary financial software in a C++, real time environment.
You will be working with trading applications. If you don't have trading applications, you should have an interest in learning them. Great way to break into the trading world.
Requirements:
2+ years' experience (but not a senior level guy/gal)
Must have real-time programming, sockets, multithreading, etc.
Must have strong C++  —   Candidates who are confident with C++ and consider themselves or 8 or better on a 1 to 10 scale of C++ expertise
Must have Linux
Must have client (i.e. Gui) and server side development – For Gui, we expect candidates who've created windows in software (e.g. using Java, .NET, Qt, etc)
For development, we expect candidates who've created or enhanced software, not just maintained / fixed bugs
Company uses ilog predominantly, some qt is fine (or .net, java swing or akin, etc).
PLUS: financial / trading background

"Does This Interesting/Exciting Position…Sound Like Your Background & Expertise?
" Who Do You Know That Might Be Interested In This Exciting Career Opportunity?
OK, Now, Tell Them!
Candidate Career Interest: Please send your resume as a MS-word (.doc) or PDF attachment along with a short summary for the position of interest:  jchrconsuling@sbcglobal.net
Review our "Outstanding Career Opportunities and Stay Updated by Subscribing to our RSS feed! Cotledge & Associates, Inc. – J. Cotledge #312-965-5278.
www.cotledgeassociates.com
www.twitter.com/CotledgeAssoc
www.google.com/+JeanetteCotledge
www.facebook.com/CotledgeAssociates