Cotledge & Associates, Inc. 
"Human Resource Services /Contracts"
  "Relentless, Successful, and Dedicated to Client Satisfaction."
Currently recruiting and targeting professionals in the following disciplines nation-wide for your viewing listed below: 
"Does This Interesting And Exciting Position(s)…Sound Like Your Background & Expertise?"
"Who Do You Know That Might Be Interested In This Exciting Career Opportunity? "
"Your Out-of-Town Friends, Relatives or Business Associates?
    "OK, Now, Whom Else Do You Know! 
Tell Them!!!
How to Apply:
Candidate Career Interest:  please fill out the inquiry form listed below.   Please send your resume as a MS-word (.doc) or PDF  attachment along with a summary for positions  of interest to email:  jchrconsulting@sbcglobal.net  Attn: Job Title.
We look forward to speaking with you.
*Feel free to review our "Outstanding Career Opportunities and Stay updated by Subscribing to our  RSS feed! *
*Referrals Welcomed: We offer a substantial "REFERRAL $ BONUS" for every professional you refer that is hired by our clients.*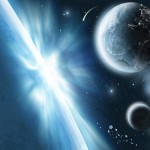 "Career Coaching Corner"
"Outstanding Career Opportunities"
Category: Information Technology
Category: Financial Accounting
Category: JC's Inspirations
Category: News U Can Use