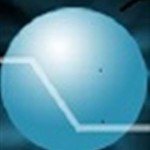 Plant General Vitamin / Food Production Manager, Sparks, Nevada
Relocation is an option for this role.
Salary commensurate with experience. 
Key points: GM must have run a plant, ideally 200+ employees with solid track record of progressing in a career, people engagement. Must have managed the production in a vitamins or pharma or food industry and managed a larger and diverse – manufacturing and distribution – work force.  Extremely strong leadership, mentoring, training skills. Must have LEAN manufacturing knowledge.  Would like to see cGMP but must have GMP experience.
Prior experience with distribution, manufacturing, inventory management, safety, quality control required. Preferably, in a Supplemental Natural industry and Soft Gel experience highly preferred but will consider food industry.  Soft Gel is a special area that is key; vitamins, Vitamin D, pharma, fish oil, OTC (over-the-counter) liquid as well.  Oracle experience is preferred.  Ideally working with Non-union environments.
Summary: Manages all production activities to meet quality and productivity goals. Develops methods of tracking and ways to improve labor productivity. Confers with management to establish production and non-production standards and cost controls and obtains data regarding container sizes, production run shortages, machine speeds, etc. needed for plant operations.
Directs and coordinates site activities concerned with manufacturing, packaging, engineering and maintenance, inventory control and distribution of company products in a cGMP environment by performing the following duties personally or through subordinate managers in the areas of Manufacturing, Receiving Warehouse, Order
Supervisory: Directly manages the Distribution Manager, Maintenance Manager and the Manufacturing Manager. Carries out supervisory responsibilities in accordance with the organization's policies and applicable laws. Responsibilities include interviewing, hiring, and training employees; planning, assigning, and directing work; appraising performance; rewarding and disciplining employees; addressing complaints and resolving problems Fulfillment, and Maintenance.
Qualifications: 
Bachelor's degree; Master's preferred
Minimum of five years of related experience, including experience in middle management, preferably in a vitamins, pharma or food industry with Non-Union environment. 
Must have run a plant, ideally 200+ employees, from the vitamins or pharma industry and managed a larger and diverse – manufacturing and distribution – work force. 
If Food industry experience – which perishable food products?
Oracle experience preferred.
Prior experience with distribution, manufacturing, and inventory management in a GMP environment.
Prior soft-gel manufacturing experience (a big plus).
Excellent computer skills required, including Microsoft Word and Excel.
Manages site operations including manufacturing, packaging, engineering / maintenance, inventory control and distribution of company products to ensure profitability targets, quality and safety standards, and schedule commitments are consistently achieved.
Leads by example and acts as mentor by demonstrating behaviors that support the mission and core values of the company
Strong integrity and high ethics
Successful training and employee development experience
Outstanding communication skills and ability to clearly articulate ideas and feedback in a constructive way. Ability to develop strong collaborative relationships with cross-functional departments. Strong interpersonal skills and proven ability to develop and lead effective teams. Highly organized and strong project management skills. Can effectively manage resources, multi-task and prioritize tasks to see projects through to timely completion.

*"Does This Interesting/Exciting Position…Sound Like Your Background & Expertise*
*" Who Do You Know That Might Be Interested In This Exciting Career Opportunity*
*OK, Now, Tell Them!*
*Dream Job, Next Exit!*
Candidate Career Interest: Please send your resume as a MS-word (.doc) or PDF attachment along with a short summary for the position of interest:  jchrconsuling@sbcglobal.net
Review our "Outstanding Career Opportunities and Stay Updated by Subscribing to our RSS feed! Cotledge & Associates, Inc. – J. Cotledge #312-965-5278.
www.cotledgeassociates.com
www.twitter.com/CotledgeAssoc
www.google.com/+JeanetteCotledge
www.facebook.com/CotledgeAssociates