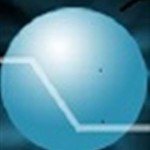 Informatica Senior Programmer Analyst – Enterprise Data Warehouse
Skokie, IL. 60077
Full time 
Salary is commensurate with experience.
Company will not provide sponsorship or relocation for positions. 
Key Points:  Data Warehouse Enterprise – someone with  Informatica ETL  and SQL development.
Environment – Oracle 11g, Cognos 10.1, company working with over 4 Terabytes of data, (Mainly looking with Experience in Informatica PowerCenter platform). 
Summary: Our client is one of the leaders in the healthcare industry.  We are currently seeking a Senior Programmer Analyst – Enterprise Data Warehouse.  In this role, you will:
·         Design and develop the data warehouse/data mart applications utilizing Informatica tool to extract data from our Epic electronic medical record system and/or other sources.
·         Responsible for the identification of data items through research, analysis, profiling, data mining, and data discovery of the source data from Epic and other clinical ancillary systems.
·         Gathers business requirements by conducting meetings/interviews, and facilitating large-group/cross-functional sessions with customers, while containing the scope of the initiative.
·         Interact with business analysts and IT analysts to efficiently and clearly interpret business requirement specification into detail data mappings.
·         Design and develop complex SQL queries.
·         Document data standards, requirement specifications, and business processes.
·         Responsible for establishing best practices for several developers working in the same environment on different projects.
Qualifications: 
·         4 year college degree in computer science/data processing or equivalent on the job experience
2+years of enterprise data warehouse industry experience.
2+ years of experience with ETL design, development, architecture and implementing data warehouse data marts, Informatica Power Center experience a plus
2+ years of experience in writing complex SQL
·         Strong analytical, problem solving, negotiation, issue resolution and facilitation skills are required
·         Excellent written and verbal communication and decision making skills
Experience and understanding of data sources including 3rd party RDBMS, SQL server and Oracle
·         Experience in QA/QC testing a plus
·         Project management skills a plus
·         Experience with Business Intelligence tool a plus
·         Familiarity with healthcare industry or healthcare information systems is a plus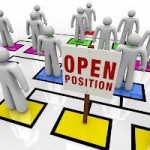 "Does This Interesting/Exciting Position…Sound Like Your Background & Expertise?
" Who Do You Know That Might Be Interested In This Exciting Career Opportunity?
OK, Now, Tell Them!
Candidate Career Interest: Please send your resume as a MS-word (.doc) or PDF attachment along with a short summary for the position of interest:  jchrconsuling@sbcglobal.net
Review our "Outstanding Career Opportunities and Stay Updated by Subscribing to our RSS feed! Cotledge & Associates, Inc. – J. Cotledge #312-965-5278.
www.cotledgeassociates.com
www.twitter.com/CotledgeAssoc
www.google.com/+JeanetteCotledge
www.facebook.com/CotledgeAssociates