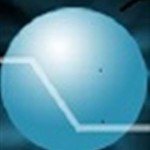 "Outstanding Career Opportunity within the Technology arena!"
Java Web Applications Software Engineer
Location: Franklin Park, Il 60131
Full time permanent role
Salary commensurate with experience
Summary: The main responsibility of the Web Applications Software Engineer is developing, implementing, and providing support for planned and existing web applications. We are looking for someone who can come up to speed quickly on a wide variety of systems, and who has the ability to develop features for customer-facing applications. Development is done primarily in Java and based around Spring, Hibernate and Ibatis. UI development is currently GWT.
Requirements:
• 2+ years of experience in Java programming in scalable environment and in object-orientated design principle and methodologies
• Working knowledge in enterprise Java programming environment and frameworks, including J2EE, JDBC, Spring, Servlets, JavaScript /GWT /AJAX, HTTP, HTML5, CSS3
• General knowledge of the Web Service and REST frameworks
• Experience with interfacing with teams (product development, business analysis, third party) located in other regions. Very strong autonomy required.
• Research and application of new technologies and development tools
• Experience working with or developing Open Source projects
Education:Bachelor of Science degree or higher in Computer Science or related discipline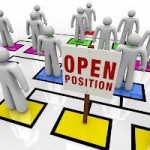 "Does This Interesting/Exciting Position…Sound Like Your Background & Expertise?
" Who Do You Know That Might Be Interested In This Exciting Career Opportunity?
OK, Now, Tell Them!
Candidate Career Interest: Please send your resume as a MS-word (.doc) or PDF attachment along with a short summary for the position of interest:  jchrconsuling@sbcglobal.net
Review our "Outstanding Career Opportunities and Stay Updated by Subscribing to our RSS feed! Cotledge & Associates, Inc. – J. Cotledge #312-965-5278.
www.cotledgeassociates.com
www.twitter.com/CotledgeAssoc
www.google.com/+JeanetteCotledge
www.facebook.com/CotledgeAssociates