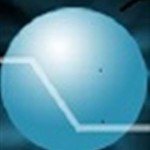 JDA Support Specialist 
Aurora, IL 60504 
Salary commensurate with experience.
Prefer local candidates – will not relocate at this time
Company will NOT sponsor at this time. 
First interview is phone then face to face. 
Key points: Must have exceptional knowledge of JDA software modules especially (DEMAND PLANNING, Master Planning and Collaborate) and that the role will involve the support of all these modules.). Ideally both functional and technical. Should know how to maintain databases (create, add spaces), write PLSQL blocks along with strong communication and client facing skills. Will be the SME JDA on campus. 
Experience of JDA is a prerequisite and experience of integration to SAP will be an advantage,
Key Duties and Responsibilities:
Provide end user support for issues and queries regarding the JDA application.
Become the US functional Subject Matter Expert for JDA and integration to SAP
Develop relationships with Business Key Users to drive the effectiveness of the JDA solution.
Utilize ITIL Service Desk process to ensure timely and efficient resolution of issues
Leverage  capabilities to look after US time zone.
Knowledge/Experience/Skills:
Minimum of 3 years' experience with JDA preferably in the Supply Chain / Demand Planning arena
Willingness to learn SAP Sales and Distribution function as well as JDA
Experience of working for global support organizations.
Minimum of a Bachelor's Degree in Supply Chain, Business, Computer Science, Engineering or a relevant discipline.
Ability to display a high degree of professionalism in dealing with managers, users and consulting partners.
Strong aptitude for and interest in IT systems design and putting the user first
Commercially focused, high levels of enthusiasm and energy.
Limited travel but initial flexibility may be required with respect to attending training to make candidate self sufficient
Technical Skills: 
Candidates should highlight their areas of expertise in the following technical areas:
Database
Possesses a fundamental knowledge of relation database theory and the ability to expend an existing design.
Ability to perform physical database administration tasks, such as recycling database instance and adding table spaces.
Ability to perform logical database administrative tasks, such as adding tables, indexes and removing fragmentation from database objects.
Ability to check and monitor database performance leveraging tools, such as Quest Toad and SQL Developer.
JDA
Ability to install and configure the JDA application suite.
Ability to install cumulative patches from JDA.
Ability to navigate in the application with the ability to view screens and run base processes, such as Calculate Model.
Ability to custom the view and performance of front end screens through system processes.
Ability to custom the performance and results of base processes through modification of options sets and back end node configuration properties.
Ability to launch ad-hoc base processes for users.
Possesses a fundamental knowledge of a multi-tier server architecture and the JDA components in each.
Custom Coding
Ability to write and maintain code in XML, PL SQL, and batch scripts necessary to support the batch process.
Ability to maintain custom interface code by searching for invalid data records and avoid accumulation of necessary records.
Ability to write meaningful technical specifications that convey script algorithm in understandable language with graphics to support complex ideas.
Ability to leverage version control software to store code base.
Ability to schedule existing scripts using windows scheduler and/or an enterprise scheduling tool
Possesses a fundamental knowledge of the software development life cycle.
Understands the process and documentation needed support user acceptance testing,
Security
Ability to add and modify security roles into the JDA system.
Ability to add and remove users from the JDA system.
Understands how to active and suspend users during maintenance windows.
General Administration
Ability to start and stop all components of the JDA system.
Ability to find and read all log files for components of the JDA system, such as Oracle and web server application.
Ability to read log files to find messages that indicate future issues will occur.
Ability to isolate data issues so functional experts can resolve.
Ability to check for network issues.
Performance Tuning
Ability to write and tune PL/SQL code to leverage advance multi-threading techniques.
Ability to optimize and Oracle explain plan for under performing SQL. (Oracle AWR)
Ability to leverage tuning hints in the JDA system to improve online performance.
Ability to alter user searches to improve front end performance.
Ability to add or remove Oracle objects to improve performance the automated batch schedule.
Possesses firm understanding of Oracle statistics and the impact on the JDA system.
Ability to set up the correct number and size of node pools and nodes to optimize performance of base JDA processes.
Ability to setup and configure a web server to load balance user requests.
Ability to review, monitor, and maintain OS level tuning parameters
Ability to review, monitor and maintain Java level tuning parameters
Ability to review, monitor and maintain Network level performance parameters
Ability to review, monitor and maintain IO level performance parameters

Candidate Career Interest: Please send your resume as a MS-word (.doc) or PDF attachment along with a short summary for the position of interest:  jchrconsuling@sbcglobal.net
Review our "Outstanding Career Opportunities and Stay Updated by Subscribing to our RSS feed! Cotledge & Associates, Inc. – J. Cotledge #312-965-5278.
www.cotledgeassociates.com
www.twitter.com/CotledgeAssoc
www.google.com/+JeanetteCotledge
www.facebook.com/CotledgeAssociates