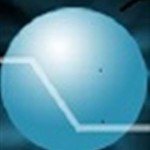 Linux Systems Scripting Administrator
Location: Chicago, IL 60604
Salary Commensurate with experience
Company will Not provide sponsorship or relocation for position.
Key points: Linux System Administration, Strong Perl and Bash Scripting
Summary: Great opportunity to join a company working in the Financial/Trading. We are seeking a Linux System Administration with Strong Perl and Bash Scripting experience.
Requirements:
Linux Administration experience, Ubuntu preferred (Should know how to configure at least one of the following services: apache, rsync, samba). Looking for a Jr to Mid level person.
The candidate must have solid knowledge of cron and ssh
The candidate will also maintain the list of installed system packages, so knowledge of the Ubuntu package manager (apt) is a plus.
Strong Perl And Bash Scripting (Ideally 8/10 in both Perl and bash).
Role will swing between developing and support teams. This role leans more towards development.
Position will be in charge of improving the application deployment process and also performance tuning of Linux servers. We expect candidates to have solid examples of when and why they created both Perl and bash scripts.
Primary Tasks:
In charge of setting up and managing new Linux machines.
Candidate will be in charge of a little over 100 Ubuntu production servers
Build scripts to remotely manage all production Linux servers, including scripts to check the daily status of each machine.
Work with support team to develop new tools that will make machine and trader setup easier.
Working with development and support teams to improve our current patch deployment process.
*"Does This Interesting/Exciting Position…Sound Like Your Background & Expertise*
*" Who Do You Know That Might Be Interested In This Exciting Career Opportunity*
*OK, Now, Tell Them!*
Candidate Career Interest: Please send your resume as a MS-word (.doc) or PDF attachment along with a short summary for the position of interest:  jchrconsuling@sbcglobal.net
Review our "Outstanding Career Opportunities and Stay Updated by Subscribing to our RSS feed! Cotledge & Associates, Inc. – J. Cotledge #312-965-5278.
www.cotledgeassociates.com
www.twitter.com/CotledgeAssoc
www.google.com/+JeanetteCotledge
www.facebook.com/CotledgeAssociates