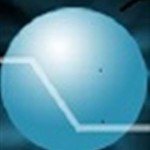 Quality Management Liaisons (LCSW, LCPC, LMFT, PHD, LPHA) Regional
Location Chicago, Il 60606
Salary is commensurate with experience.
Company will not relocate at this time.
Full time role. 
Focusing on: The ideal candidate will be a Licensed Practitioner of the Healing Arts (LPHA) with one of the following credentials: LCSW, LCPC, LMFT, PHD, licensed advanced practice nurse with psychiatric specialty, or licensed clinical psychologist.  Must be comfortable in a position that requires up to 80% travel within the state of Illinois performing on-site provider monitoring of records and technical assistance to providers to maintain and/or improve compliance with Rule 132. 
Qualifications:
Licensed Practitioner of the Healing Arts (LPHA) with one of the following credentials: LCSW, LCPC, LMFT, PHD, licensed advanced practice nurse with psychiatric specialty, or licensed clinical psychologist
Two years clinical experience in the Mental Health field
Education commensurate with license
Working knowledge of 59 Admin. Code pt. 132 (Rule 132)
Experience in managed care administrative systems (claims, authorizations, etc.) a plus
Basic computer skills including Microsoft Office suite
Excellent verbal and written communication skills 
Responsibilities:
On-site provider monitoring of records – Communicate with providers regarding the monitoring process, computer data entry, communicate with DHS/DMH Regional staff, provide feedback to providers and DHS/DMH regarding outcome of monitoring reviews and provide technical assistance to providers on topics directly related to the provider monitoring
Maintain an ongoing professional relationship with the provider community and DHS/DMH
Extensive travel (approximately 80%); may require overnight accommodations

Candidate Career Interest: Please send your resume as a MS-word (.doc) or PDF attachment for the position of interest:  jchrconsulting@sbcglobal.net   or call me direct  #312-965-5278
 *"Does This Interesting/Exciting Position…Sound Like Your Background & Expertise*
*" Who Do You Know That Might Be Interested In This Exciting Career Opportunity*
*OK, Now, Tell Them!*
*Dream Job, Next Exit!*
www.cotledgeassociates.com
www.twitter.com/CotledgeAssoc
www.google.com/+JeanetteCotledge
www.facebook.com/CotledgeAssociates