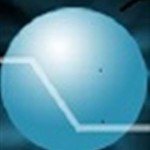 SQL Server DBA  Itasca, IL 60143
Company will be moving downtown Chicago May 2015
At this time, company will not sponsor.
Salary commensurate with experience.
Ideally local candidate. Will consider sign-on bonus to help offset relocation. 
Key Points: This role is mostly operational taking care of the SQL Server Database. Must be able to install, maintain, troubleshoot 2008 / 2012 SQL Server , deploy applications and review syntax in scripts. Env. is approximately 25 servers ( Blades and virtual). Largest database 5 Terabytes.
Summary: The SQL Server DBA will provide operational support for all MS SQL database environments. The DBA will administer a mixture of MS SQL 2012 and 2008 database servers. The DBA will also provide application development database support as well as database strategic planning, database architectural design and implementation.
Qualifications:
The ideal candidate will have strong technical skills and a solid MS SQL Server database administration background. Experience and/or interest in the Airline and/or Telecommunications industries are desired.
• Minimum 5 years of Microsoft SQL server production support experience;
• Must have experience implementation and configuration experience in a multi-tiered (web/ application/ database) environment with ability to learn quickly;
• Experience with Database Administration for MSSQL Server 2012 / 2008;
• Experience in troubleshooting and resolving database problems;
• Experience in Capacity planning, Performance Tuning and Optimization, using native monitoring tools;
• Experience with backups, restores and recovery models;
• Experience working with Windows server, including Active Directory and proper disk configurations
• Experience with working on SSIS packages;
• Experience with SSRS;
• Experience in implementing operational automation using scripts;
• Experience with working on Oracle 11g and MySQL 5.x would be a plus;
• Experience in Administering and managing SQL Server in a Data ware house environment would be plus;
• Knowledge of indexes, index management, and statistics;
• Knowledge of High Availability (HA) and Disaster Recovery (DR) options for MSSQL Server;
• Strong knowledge of Windows Server operational use;
• Logical and physical data modeling;
• Good knowledge of SQL and PowerShell scripting;
• Good technical knowledge of client/server environments including virtualization;
• Education: Bachelors' Degree in computer science, mathematics, or Information Systems;
• MCSE – SQL Server 2012 a plus.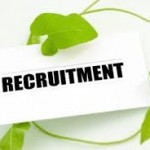 "Does This Interesting/Exciting Position…Sound Like Your Background & Expertise?
" Who Do You Know That Might Be Interested In This Exciting Career Opportunity?
OK, Now, Tell Them!
Candidate Career Interest: Please send your resume as a MS-word (.doc) or PDF attachment along with a short summary for the position of interest:  jchrconsuling@sbcglobal.net
Review our "Outstanding Career Opportunities and Stay Updated by Subscribing to our RSS feed! Cotledge & Associates, Inc. – J. Cotledge #312-965-5278.
www.cotledgeassociates.com
www.twitter.com/CotledgeAssoc
www.google.com/+JeanetteCotledge
www.facebook.com/CotledgeAssociates