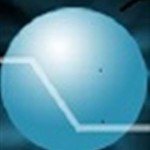 Technical Writer, Senior     
Libertyville, IL
Salary is commensurate with experience.
Company will Not provide sponsorship or relocation for position.
Key points: The successful candidate will have a bachelor's degree in a communication or technical discipline, or have equivalent experience. Must demonstrate solid understanding of software development life cycle, and have strong skills in written communication. Familiarity with conventions in form, structure, and notation of technical writing. Previous technical experience highly desired 
Summary: Client is  a Fortune 1000 company, and the world's leading global developer, manufacturer, and distributor of professional tools and equipment. Reports to the Director, Business Operations/Systems Integration.
Drives the creation of a documentation methodology and framework.
Maintains proper methodology for purposes of consistency and efficiency.
Prepares and/or maintains documentation pertaining to programming, systems operation and user documentation. Translates business specifications into user documentation.
Plans, writes, and maintains systems and user support documentation efforts, including online help screen. These documents could include procedures, user manuals system operation and recovery instructions, project proposals, newsletters, presentations, and system design documents.
Requirements:
Technical requirements: functional knowledge in a wide range of technologies such as ASP, COM+, Visual Basic, HTML, VB Script, XML/XSL, RDBMS (SQL Server,), IIS and MultiValue Database structures 
Technical writing and end-user documentation experience.
User Manuals and On-line help experience
Extensive experience developing desk level procedures, system related and production environment desirable
Candidates will be required to submit samples of their work products
Needs to be extremely familiar with how to work with and read process maps using a Six Sigma approach
Understand overall publication life cycle
Experience using software packages such as:

RoboHelp/RoboSource (version 8.0 or higher)
Adobe FrameMaker
Adobe Photoshop
Adobe Acrobat
RoboHelp
WebWorks ePublisher
Adobe Technical Communication Suite
MS Office 2007 including MS Project
Madcap Software

Excellent interview skills and ability to derive key information needed for documentation with subject matter experts
Strong communication skills (both technical and non-technical) using both verbal and written communication
Some travel, including internationally.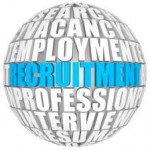 Candidate Career Interest: Please send your resume as a MS-word (.doc) or PDF attachment along with a short summary for the position of interest:  jchrconsuling@sbcglobal.net
Review our "Outstanding Career Opportunities and Stay Updated by Subscribing to our RSS feed! Cotledge & Associates, Inc. – J. Cotledge #312-965-5278.
www.cotledgeassociates.com
www.twitter.com/CotledgeAssoc
www.google.com/+JeanetteCotledge
www.facebook.com/CotledgeAssociates